Although any old door will provide passage to and from your home, Hanging sliding doors can offer a great first impression and a sneak peak to your interior decoration. Whenever you are choosing your door it would be a great idea to make sure that the door fits the style of your home itself. Make sure the exterior part of your home fits with the door. Exterior doors are supposed to be durable enough to withstand wind, sun, rain, and potential home invaders. While you may be looking for a durable door you will come across the aspect of wanting a stylish door that fits your house overall. Hanging door is more durable and elegant without having to damage your floor. Hanging Door is perfect for space saving as when confined areas are to be divided into two space as it could be featured in front of a wall. Every detail, designed to impress. Every door was built for safety.
Our hanging door provide a heavy-duty roller which ensures the durability and the smoothness of your door opening experience. A rust proof hanging door with non-obstructive bottom track on the floor, rolling wheel on the top. Whatever in use as a room divider, it make perfect use of all space. Hanging door is especially useful as the space divider between living room, dining room, the frame is made of aluminium. Achieve beauty, functionality and style. Space saving closet doors and room dividers provide a clutter-free lifestyle.
Space saving wall slide doors take up minimum floor space while giving maximum functionality. Separate a space for privacy and open it back up with a smooth simple glide to optimize your floor plan any time. The new generation, with the limited space to get more space to get more space hanging door is the best solution.
How Durable is Aluminum Door?
Aluminum is made from strong durable materials making its door also durable and of high quality. While a lot of people look at it as being softer than others within its category, a drop in temperature does not affect it or make it weak. This is how the durability of the door has been tested. But, exposure to higher degree of heat can weaken the material because they are good heat conductors. Before aluminum doors are treated, they work to effectively resist corrosion. Apart from its high heat conduction when exposed to direct sunlight, it has been tested to stand the test of time.
How is Aluminum Door Treated?
Treatment of aluminum doors makes it more durable and beautiful. This is often done by changing their colors. While they may not be treated often since they are corrosion resistant, treatment of surfaces may be regularly done for insulation (electrical) and strength purposes. Some of these treatment methods include anodizing, grinding, polishing and painting. However, before painting, all marks should be removed using abrasive pads while touch up coats can be applied after painting.
Apart from its tendency to conduct heat, which seems to be the only major disadvantage, aluminum is a great material for entry/exit doors. It is strong, durable, gives the needed protection and security, adds to the beauty of architectural design of a home and also easily repaired and treated to individual's taste.

Step 1) Remove the rubber from the corner.
Step 2) Pull out the panel and replace with new panel.
Step 3) Put back the rubber after replacing the panel.

Owin® create interesting solutions for an instants change of scenery. There are basically to prime reasond why people use frosted glass sticker, privacy and safety.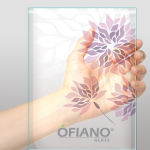 The Ofiano® Glass is available in clear, privacy opaque or colored glass designs with either raised panel or louvered bottom.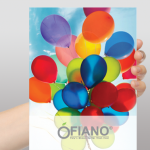 Ofiano® Poly's Glass with a high impact resistance when compare with other panels. Ofiano® Poly's Glass is elasticity and it can durable for scratch.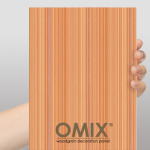 The textured warmth with the Grain wood series. These tones and grains are truly mesmerizing and bring more than a hint of sophistication to any space.
Oxitro® Aluminium Composite Panel is the Polyester-Coated Al-Plastic and Fluorocarbon Resin Coated Al-Plastic panel based on the polyethylene material.