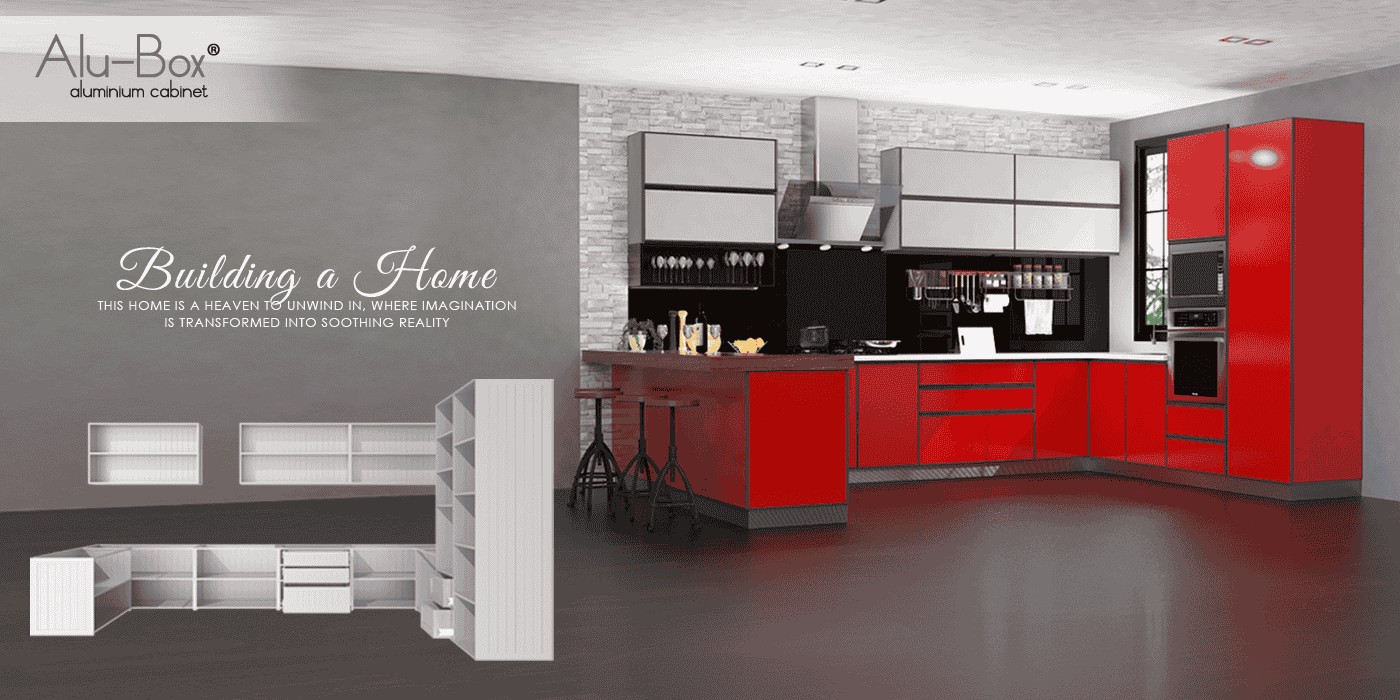 Alubox® is ONITEK newly developed aluminium products, that can complement your home design. It is simple for assemble, that why everyone can become expert. The wall cabinet complement with panel system, specially designed for the place is not enough space and it will be easy to hang up on the wall, our unique rail can hang the wall cabinet anywhere. We have many sizes cabinet you can choose it according to your space and need.  We know that wall cabinet have to handle a lot. That's why we load every cabinet with 100 kg weight. Our Products are flat-packed with instructions, so you can assemble them at home.
Kitchen systems offer the best of both worlds: unlimited customization and efficient, modular-based installation. For multi-unit projects or single-family structures, open floor plans or enclosed rooms, these versatile cabinets are a designer's dream.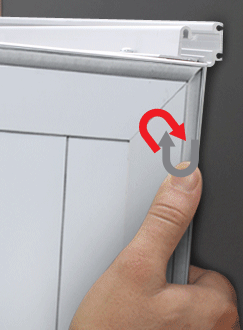 Unique Rail (MY 13013470101)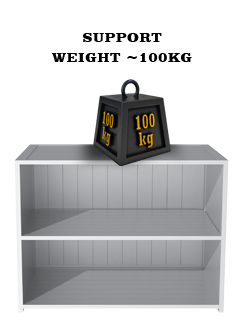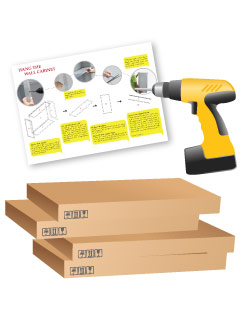 CONNECTION FOR 2 WALL CABINET
Measuring your space, isn't enough to put more that one Wall Cabinet. We have 90 size cabinet you can choose it according to your space and need. The connection is included in the packed, all you need to do is just insert the connection behind the two rail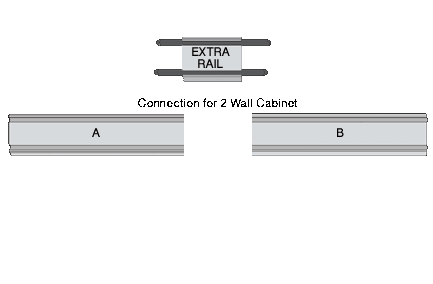 Stands steady on uneven floor because it has adjustable plinth leg. Also suitable for high humidity areas. * For completed with adjustable plinth leg you needed to add 100 mm. (For base and tall cabinet only)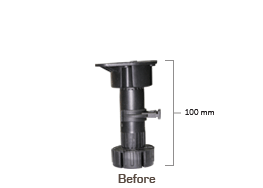 So now that you're inspired after looking through our latest kitchen designs. It's time to start planning your own. The first step is understanding the space you have to work with, so you know how much you can fit in.
When you choose the cabinet model for the wall (B), it is a need to count the wall (A)  depth cabinet corner. The more thorough you are, the easier it'll be create your new kitchen. Need help? Just contact an Onitek Kitchen expert for support, 1300-222-008
KITCHEN FLOOR PLAN
Kitchen Wall (A) lenght = 1500 mm
Kitchen Wall (B) lenght = 1050 mm
DOWNLOAD WALL CABINET INSTALLATION
Now you can assemble the product by yourself and enjoy them at once. Use this handy download file to help you. You just have to follow the steps and start making your dream kitchen a reality.