Ofiano® Glass bring light and elegance to any bedroom, foyer, or other interior living area. The Ofiano® Glass is available in clear, privacy opaque or colored glass designs with either raised panel or louvered bottom. Fall in love with our easy to install Ofiano® Glass with iBifold Door, Swing Door, Hanging Door, Kitchen Cabinet.

Safety Film Glass
Glass is one of two kinds of safety glass regularly used in applications in which standard glass could pose a potential danger. Safety Film Glass is four to five times stronger than standard glass and does not break into sharp shards when it fails. Safety Film Glass is manufactured through a process of extreme heating and rapid cooling, making it harder than normal glass.
Sticker Printing

Sticker Printing will be laminated between the Safety Film Glass and Protector Film. It makes the whole graphic looks brighter, more attractive and picturesque, create the awesome 3D perspective effect, making a home looks more gorgeous. It is comes out with a better overall visual sensory for home.
Protector Film

It becomes "Ofiano® Glass" while the Glass, the Sticker Printing Sheet and Protector were laminated together. Rich color printings make our Ofiano® Glass looks prettier and attractiveness. The surface looks smooth not easy to leave for any scratches, it makes the graphics look high definition and vivid. his high-quality glass can accommodate most commercially available glazing, like laminated, allowing for more privacy and durability against accidental forces.
The main feature of our Protector Film is to protect and support the Sticker Printing Sheet. It is resistant to scratches, dirt and debris. The balance thicknesses of the Ofiano® Glass make a door looks beauty and perfect.
Add Opaque to sheets when no light transmittance is desired, such as placing a panel against an unfinished substrate, or it is need for privacy.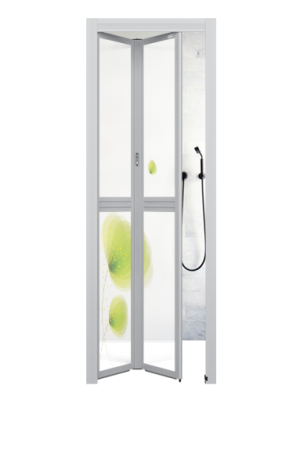 When closed, the door provides visual privacy, but its translucent panel helps keep an open feel. Create a mysterious space for your bathroom.
Owin® create interesting solutions for an instants change of scenery. There are basically to prime reasond why people use frosted glass sticker, privacy and safety.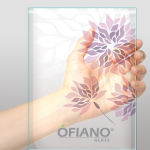 The Ofiano® Glass is available in clear, privacy opaque or colored glass designs with either raised panel or louvered bottom.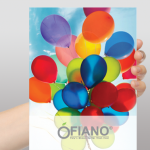 Ofiano® Poly's Glass with a high impact resistance when compare with other panels. Ofiano® Poly's Glass is elasticity and it can durable for scratch.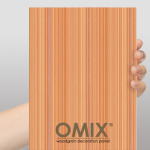 The textured warmth with the Grain wood series. These tones and grains are truly mesmerizing and bring more than a hint of sophistication to any space.
Oxitro® Aluminium Composite Panel is the Polyester-Coated Al-Plastic and Fluorocarbon Resin Coated Al-Plastic panel based on the polyethylene material.