Alubox® is an innovative and recent aluminium product developed by Onitek to enhance the appeal of your interior design. These modular Alubox are easy to assemble and maintain for everyone. We have all the solutions available to fix wall cabinets and maximise kitchen space. We can help you hang the wall cabinets with a durable panel system and our unique rail. A variety of sizes are available to fit in your space and as per your desire. We pack our products with instructions so that you can assemble them at home. Besides, you need not worry about the weight these cabinets can handle. We check them by loading 100 Kg weight.
These cabinets are versatile and complement all home styles and designs. You can customise your kitchen and make it more efficient with this Alubox modular installation. You will find them easy to install and dismantle when you are shifting homes.
Unique Rail (MY 13013470101)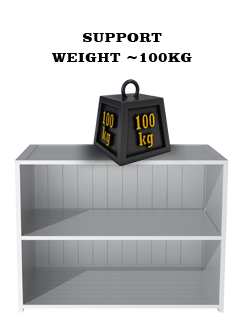 CONNECTION FOR 2 WALL CABINET
When it comes to installing two wall cabinets, you need to measure space and size. The connection between them is also crucial. We have a 90-size cabinet available, which you can select as per your requirements. The package includes the connection; you just have to insert it behind the two rails.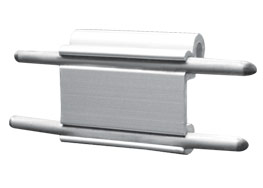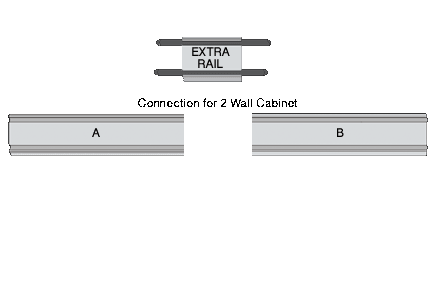 With an adjustable plinth leg, it becomes easy to stand it on the uneven surface, and it performs well in high humidity areas.
*You need to increase 100 mm to add adjustable plinth leg (For base and tall cabinet only)
If you are looking to design your kitchen, you must measure the space first. So, you can refurbish your kitchen with latest designs and contemporary styles. Once you know the size or space available, you would know what you can fit in it.
When you desire to fit a cabinet in wall B, you would require measurement of the wall A cabinet corner. So, you need accurate measurements to craft a new kitchen in your home. Are you feeling overburdened? No issues, just contact an Onitek Kitchen expert for support, 1300-222-008.
KITCHEN FLOOR PLAN
Kitchen Wall (A) lenght = 1500 mm
Kitchen Wall (B) lenght = 1050 mm
DOWNLOAD WALL CABINET INSTALLATION
Now you can assemble the product by yourself and enjoy them at once. Use this handy download file to help you. You just have to follow the steps and start making your dream kitchen a reality.